Tim Goes Legal!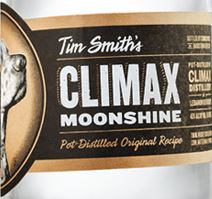 After successful launches in Georgia and South Carolina in the summer of 2013, Tim has added a host of other states to the list of Climax Moonshine markets. Tim's Climax Moonshine is available for purchase in several great states with more to follow. Visit the
Climax Moonshine website to find out where you can purchase your very own bottle!
---
Announcements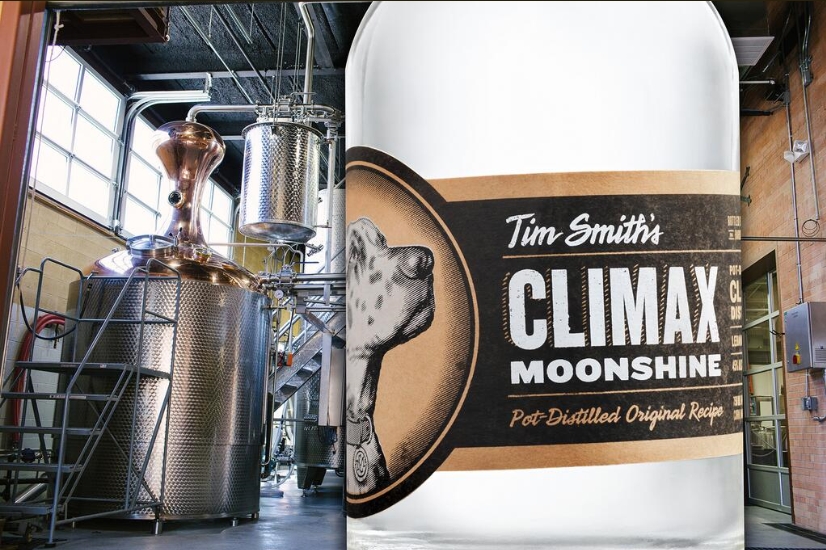 The demand for Tim's shine has been so great, he has had to add more distilleries in order to boost production. After months of planning, test batches, and modifications, Asheville Distilling is cranking out Climax Moonshine! Now more of you will be able to get your shine on!
Posted 5-30-2014
---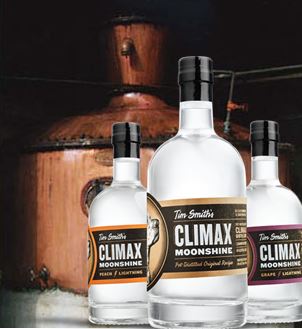 Tim is proud to announce that Belmont Farm Distillery, located in Culpeper Virginia, is teaming up with Climax Moonshine to produce and sell his shine on site! Virginians will soon be able to purchase Tim's Real Deal - Illegal Gone Legal Shine locally! And of course there will be plenty more to go around for the rest of Tim's thirsty fans across the U.S.A.
Posted 6-11-2014
---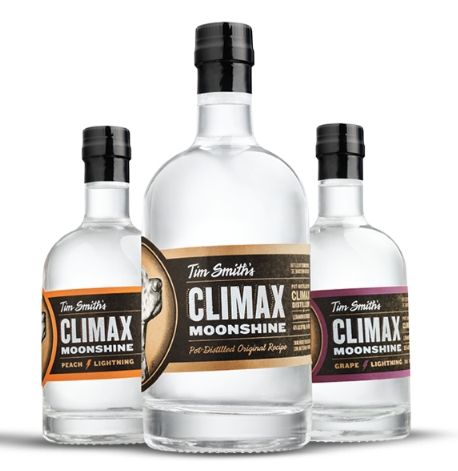 Virginia - it's time to get your shine on! Climax Moonshine is now being shipped to ABC stores across the state. Check your local store for availability and put your request in for Tim's world famous shine!
Posted 6-19-2014
---
Moonshiners
Discovery Channel - Magilla Entertainment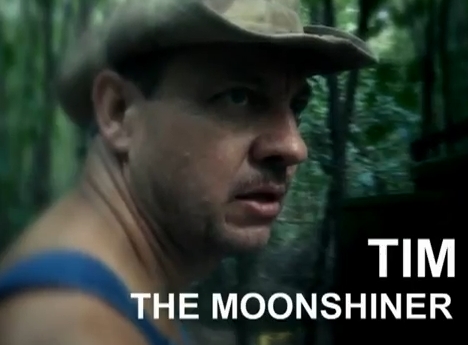 Tune in to Discovery Channel to see Season 7! Show Airs Tuesday Nights - Missed an episode? Catch up with full episodes of #Moonshiners anytime, anywhere on #DiscoveryGO!
Check out these videos on Discovery.com for a behind the scenes peek at the process of making Tim's Climax Moonshine at Belmont Farm Distillery!
See the Shine
Moonshine Taste Test
The Climax Label
---
Meet Tim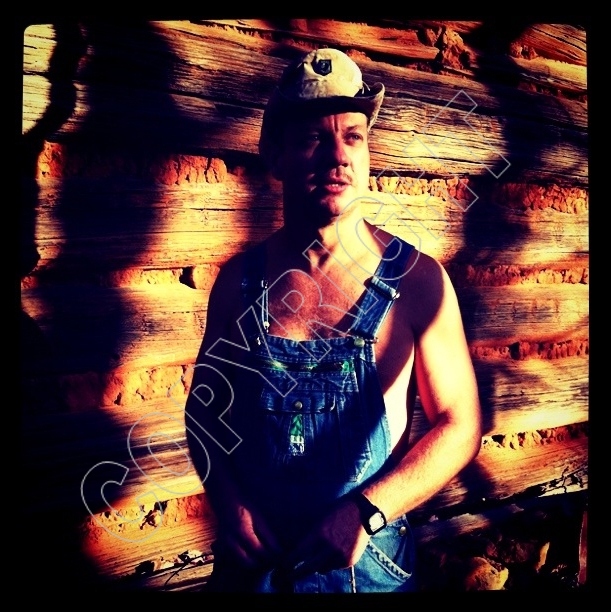 Stay tuned for upcoming appearances
---